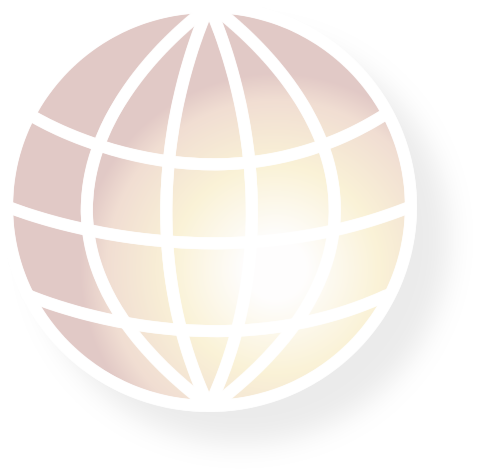 Level 4
185 Victoria Square
Adelaide
South Australia 5000
(08) 8210 7800



Q.
Who is Brunswick Pty Ltd?
A.
We are a self funded commercial finance company and provide only one product ("Invoice Discounting Finance") to small – medium sized South Australian businesses and have done so since 1999. Other companies also provide invoice discounting services (including the banks) but more often than not the banks seek the large debtor ledgers and high levels of real estate security to qualify.

Incorporated in South Australia we provide invoice discounting to only South Australian businesses, often those enterprises that don't qualify with the major banks.
back to top
Q.
What is Invoice Financing?
A.
Invoice financing (sometimes referred to as "Debtor Finance") has the primary objective to accelerate your company's cash flow by converting your credit sales into cash.

Therefore, invoice finance is simply the use of your outstanding trade accounts to raise working capital.
back to top
Q.
How does Invoice Finance work?
A.
As you deliver your goods or services to your clients, the invoices that you raise may be assigned (sold) to us freeing up, initially, 80% of their value immediately. The remaining 20% is paid to you, less our charges once your customer has paid the Invoice.
back to top
Q.
Is Invoice Financing a loan?
A.
No, our invoice finance utilizes your businesses 'paper assets' (that is, your debtors ledger) to bridge the cash flow gap between the time your products or services are delivered and the time that your customer pays.

Each invoice pays for itself and therefore the facility is not a loan, but instead an advance against an invoice which is due for payment within 90 days
back to top
Q.
Do I need to have a mortgage over my home to qualify?
A.
No, most bank overdrafts that are aquired for cash flow purposes require you to put your house on the line. Not with us though, we assess the value of your invoices based on your trading history with your customers, the type of industry that your customers are in and rely upon the invoice and your company to provide the security required.
back to top
Q.
What fees are involved?
A.
A "Price Example" heading is included on our website. It gives you an easy to use example of our costs for a $1000 invoice. Generally, our costs are similar to you offering your customers early payment discounts. But with us, the money is in your bank on the same day as you issue your invoice and we do the waiting instead of you.
back to top
Q.
What are the benefits to my business?
A.
In three words 'FLEXBILITY' & 'GREATER PROFITS'. Our invoice finance offers a small or medium sized business the following advantages.
Funds can be available on the same day that you issue your invoice and banked to your account by EFT in cleared funds.
When you have cash in the bank it is possible for you to negotiate better terms with your suppliers for cash and this can include early settlement discounts and discounts for buying in bulk.
Conversely, you eliminate the need to offer early settlement discounts to your customer and you have the certainty that you will received the cash from us on the same day.
You can re-invest your working capital into producing more goods or services sooner, allowing your business to grow.
back to top
Q.
Who is the product suited to?
A.
Our product is best suited to manufacturers, wholesalers, service providers and most businesses who provide goods or services to another business. Businesses that are growing but have been restricted by lack of cash in the past are ideally suited to our type of product. Our lending levels can grow in tandem with your own growth.
It is not suited to retail businesses as we only buy invoices that are "Business to business".
back to top
Q.
Do I have to leave my existing bank?
A.
No, you will need to stay with your bank, we do not interrupt your current banking arrangements.
back to top
Q.
Do I need to sell you all of my invoices?
A.
No, often you will have several fast paying customers… why would you sell those invoices when payment might only be 7-14 days away.

Subject to our acceptance, you can sell a portion of your invoices to us and raise the working capital amount that you need and use us as a "Come and go" type facility. Most customers tend to pick out their customers that pay within 30-90 Days
back to top
Q.
What if my customer does not pay the invoice?
A.
If your customer has not paid the invoice within 90 Days we will ask you to buy that invoice back from us. Alternatively, some of our customers elect to swap the unpaid invoice with a good paying invoice to avoid any late payment costs.
back to top
Q.
Do you charge account keeping fees, audit fees, establishment or review fees?
A.
No, we do not. Our only fees are our "Discount fee" & "Management fee" (An example is part of the website. Click onto "Price Example" for more detail).
back to top
A.
Telephone our office and ask to speak to our new business manager Peter Mattiske. We are happy to discuss the needs of your business on a no obligation basis. We also discuss with you the advantages and costs associated with our product and how it can be best used within your business operation.

It all starts with you picking up the telephone.

After that, if there are good reason to meet, we usually have a meeting at your business to provide you with more detail before you consider completing our application form. You may prefer to just come into our city office to talk about your business with us and that's fine.
back to top



<![endif]-->